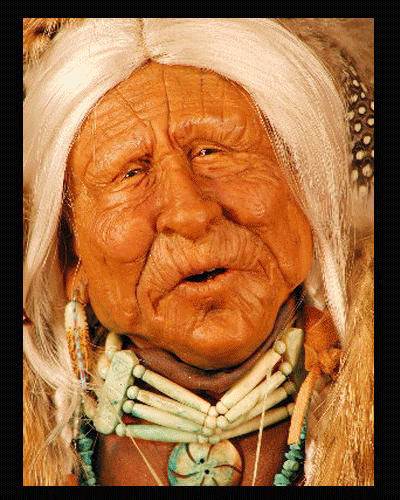 CONTACT MISHA
All Rights Reserved ©2016
Join us on Facebook



Misha has recently been chosen to be an
Associate member of the Women Artists of the West (WAOW)
Read an article about Misha in VIVAcini! Click Here
Inspired by mysterious dreams and visions, New Mexico artist Misha Malpica transforms clay and fibers into haunting mixed media sculptures of Native Americans. Whether it's an Indian Warrior, a Navajo mask, or an elderly Native American couple, Misha's realistic clay sculptures and wall art embodies the dignity and proud tribal traditions of ancient people.
American Indian poems have inspired Misha's newest clay sculptures. Wild mustang horses, Ravens and other ceramic animal sculptures are decorated with Anasazi Indian symbols. Tribal war masks are decorated with American Indians Southwest Art designs. Each unique sculpture has a medicine bag filled with sacred herbs and pottery shards. Misha's clay sculptures of animals capture the spirit of the Southwest.
Watch a short video of Misha sculpting a horse head...